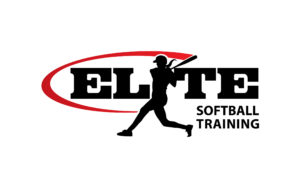 CHICAGO, Ill –Elite Baseball Training has announced the formation of Elite Softball Training under Director of Softball Operations, Katie Brennan.  For five years, Elite Baseball Training has pushed forward the necessary merger between baseball and technology- infused training.  This has allowed Justin Stone and the Elite Baseball Training staff to challenge traditional teaching principles in an effort to get kids better, faster.  Now Katie Brennan will bring the same mission to fast-pitch softball.
"Working with children has always been a passion of mine.  I have spent time working with students in the classroom, and while I have enjoyed that aspect, I am looking forward to the opportunity to work with girls and develop a premier softball organization in Chicago.  I am excited to use our hitting technology to develop outstanding hitters while continuing to develop the mental aspect of the game."  Brennan stated about the chance to head up a new softball organization.
Elite President Justin Stone commented, "The addition of  a larger softball operation has always been in our plans.  We're excited to build upon the national brand we've created in baseball, and there is no doubt, Katie will lead us the same way in softball."
Katie will be forming a staff of Chicago's top softball instructors that will offer camps, classes and private lessons out of the Bradley Sports Center (2500 W. Bradley Pl) in Chicago.  Coach Brennan will be available for private lessons beginning in July, host a free clinic on July 15th, and host her first camp August 7 – 10 at Horner Park.
Katie Brennan Lesson Availability
Tuesday – 4-9
Thursday – 4-9
Friday – 3-6
Saturday – 1-6
Sunday – 10 – 3:30
Elite Softball Training will also house travel teams at the 10U and 12U levels.  Tryouts dates for these teams will be announced in the coming weeks.
For more information on Coach Brennan or to schedule a private lesson CLICK HERE.