Ernesto Irizarry
*Hitting, Pitching & Defense
Ernesto's first years of collegiate baseball were spent under the tutelage of hall of fame coach Wayne King Jr. at Joliet Junior College, being part of the team that won the Division III World Series in 2008 and placing fourth in the National Tournament in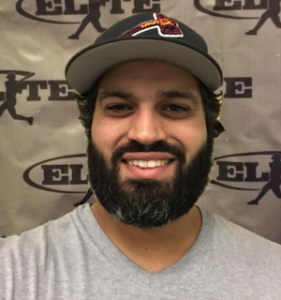 2009.  He earned All-Region honors in the 2010 season.
Continuing his education, after finishing at Joliet Junior College, he transferred to Roosevelt University where he became the single season home run leader, as well as going to down in the books as hitting the first home run in the Roosevelt University history.
Graduating in 2013, he became the bullpen catcher for the Windy City Thunderbolts in the Frontier League.  In 2014, he was then signed to play in for Los Patrulleros de San Sebastian in La Liga Béisbol Superior Doble A de Puerto Rico, retiring in 2016. In the summer of 2016 he was announced as the head coach for Dupage Angels in the Chicago Suburban Baseball League a semi-professional and collegiate summer league. He also was named Division Leader Coach at the Chicago Cubs youth camps.
In the fall of 2017 he will be a Volunteer Graduate Assistant at his alma mater, Roosevelt University, pursuing his Masters in Business Administration.