Rich Ruffolo
Elite Baseball Training Professional & Collegiate Liaison
Co-Founder / Co-Manager  "The Future Elite Travel Baseball Club"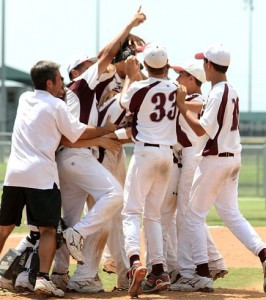 Experience:
Co-Founder & Co-Manager The Future Elite Travel Baseball Club since 2004
Is recognized as one of the most successful managers in travel baseball
Coach Ruffolo has built one of the finest travel organizations in the nation. His passionate and knowledgeable coaching style has attracted some of the best talent nationwide to play for him. His expertise in motivating players to achieve goals both on and off the field is second to none. Rich holds athletes, parents and staff in high esteem, and interacts with great passion, professionalism and integrity.
-IHSA and ASEP High School Certified Baseball Coach
-Co-Manager of Nationally Ranked organization "The Future" with over 700 wins since 2004
-2010 Super Series National Champs going 7-0 in Texas for the week
-Finished 2011 season ranked #11 in the nation by travelbaseballselect.com, nationally ranked since 2007
-The Future organization are winners of 11 major tournaments over past 2 seasons
-Developed & Coached 5 baseball All American players
-2011 14u Michigan Major Elite Champions beating 4 ranked teams in 1 day enroute to title
-Assisted in talent scouting for Arizona State University Baseball 2007-2009
-Assistant Varsity Baseball Coach Ridgewood High School 2008-2011
-2011 Regional Baseball Champs Ridgewood High School
-Manager of 2009-10 Ridgewood High School Sophomore Baseball team
-Coached 2007 Saint Patrick High School Sophomore Baseball team
-Triton College Baseball 1989-90